I

'm

G

oing

C

ookies .

.

.

A

bout

V

intage
Cookie Cutter
- a device with sharp edges for cutting cookie dough into a particular shape.
These lovely cookie cutters remind me of my childhood & watching Mum bake yummy biscuits & assisting her with my favorite job, which was using the cookie cutters to cut the biscuit dough & sneaking some of the dough to either eat or play with
.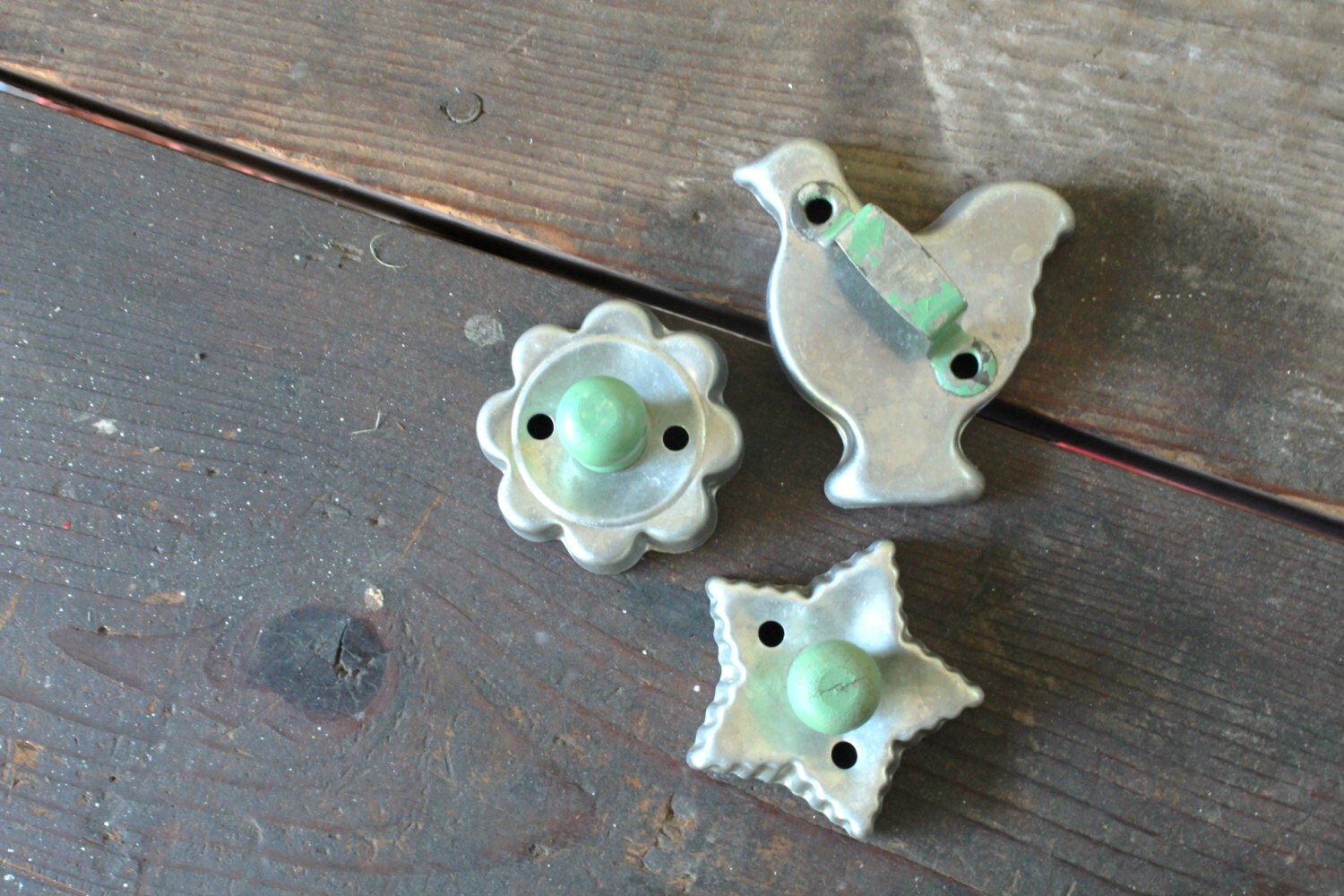 M
artha
S
tewart's
G
ingerbread
C
ookies
R
ecipe
Ingredients
2 cups all-purpose flour (spooned and leveled), plus more for rolling

2 teaspoons ground ginger

1 teaspoon ground cinnamon

1/2 teaspoon ground nutmeg

1/4 teaspoon ground cloves

1/4 teaspoon baking soda

1/4 teaspoon salt

1/2 cup (1 stick) unsalted butter, room temperature

1/3 cup packed dark-brown sugar

1/3 cup unsulfured molasses

1 large egg

Decorating sugar or sprinkles (optional)
Directions
In a medium bowl, whisk together flour, spices, baking soda, and salt; set aside. With an electric mixer, beat butter and brown sugar until smooth.
Beat in molasses and egg. With mixer on low, add dry ingredients; mix just until a dough forms. Place dough on floured plastic wrap; pat into an 8-inch square. Wrap well; chill until firm, 1 to 2 hours.


Preheat oven to 350 degrees. Divide dough in half. Working with one half at a time (rewrap and refrigerate other half), place dough on floured parchment or waxed paper; roll out 1/8 inch thick, turning, lifting, and flouring dough (and rolling pin) as needed. Freeze dough (on paper) until firm,
about 20 minutes.


Loosen dough from paper. Cut out shapes, and transfer to baking sheets. Decorate with sugar or sprinkles, as desired.




Bake until firm and edges just begin to darken, 10 to 18 minutes, depending on size. Cool completely
on baking sheets.

Cook's Note
For the neatest edges, dip cutters in flour before cutting out each cookie.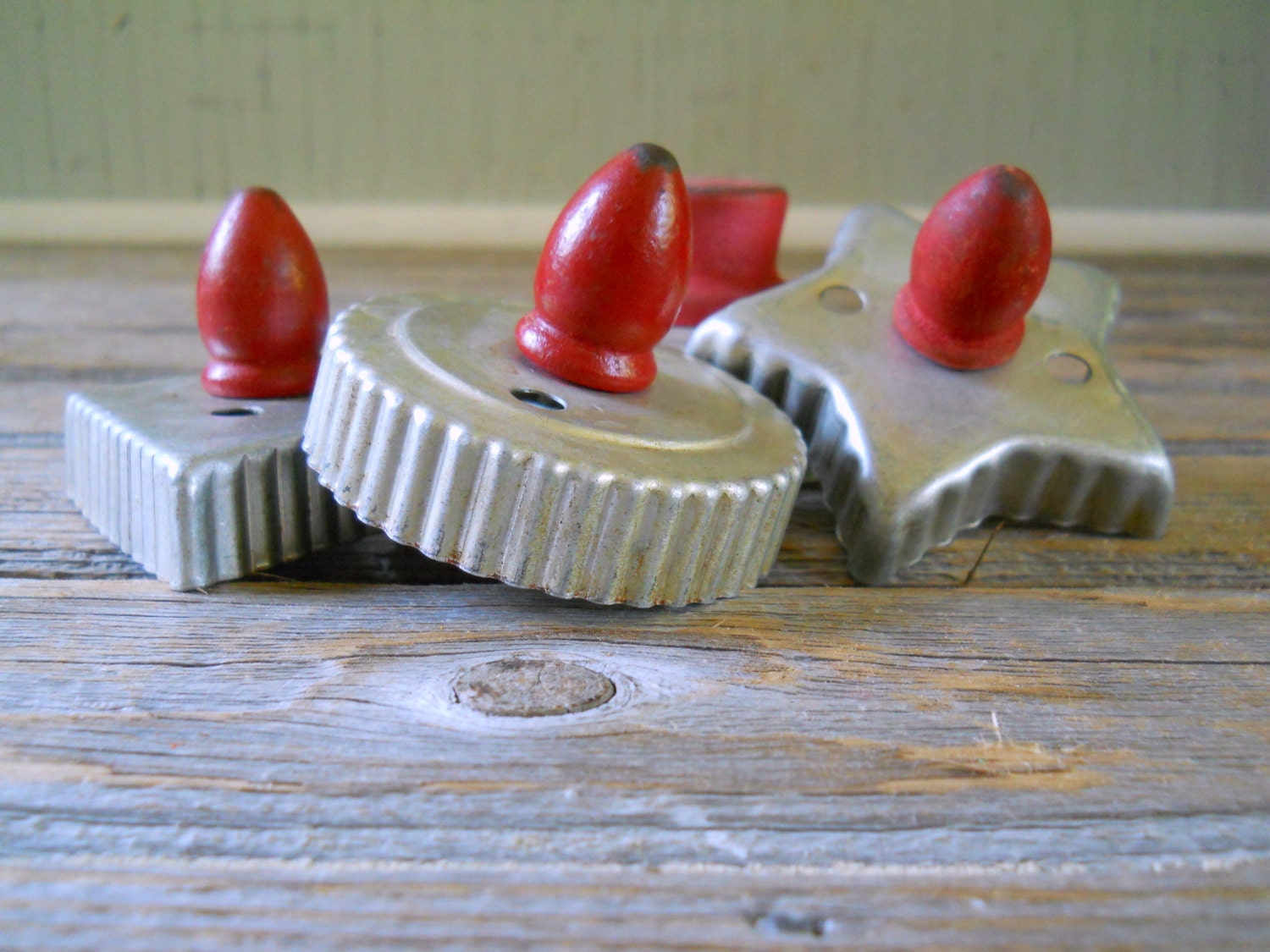 C

lassic

C

ustard

C

reams
Ingredients
200g (7oz) plain flour, plus extra to dust

50g (2oz) Bird's custard powder

1tsp baking powder

75g (3oz) caster sugar

125g (4oz) unsalted butter, chilled, cut into cubes

1 medium egg

1tbsp milk
For the filling
Ingredients
75g (3oz) unsalted butter, softened

125g (4oz) icing sugar

2tbsp Bird's custard powder
Method
For the biscuits, put the flour, custard powder, baking powder, sugar and butter into a food processor. Pulse until the mixture resembles fine crumbs. Alternatively, rub the butter into the flour mixture using your fingertips.

Add the egg and milk and pulse until the mixture just comes together. Tip on to a work surface, bring together with your hands, then wrap in clingfilm and chill for at least 30min or up to 1 day.

Preheat oven to 180°C (160°C fan) mark 4. Line two baking sheets with baking parchment. Lightly flour a work surface and roll out dough until 3mm (⅛in) thick. Cut it into an even number of 3cm x 4.5cm (1¼in x 1¾in) rectangles, re-rolling trimmings as needed. If you like, mark the rectangles with a diamond and a dot in each corner.

Put rectangles on prepared sheets and bake for 13-15min until lightly golden. Cool on the sheet for 3min, then transfer to a wire rack to cool completely.

Meanwhile, put the softened butter into a large bowl and sift over icing sugar and custard powder. Mix to combine (don't add water as it needs to be fairly thick). Set aside.

When the biscuits are cool, sandwich together with some of the filling, using a piping bag if you want a neater finish.
Retro 70's Cookie Cutters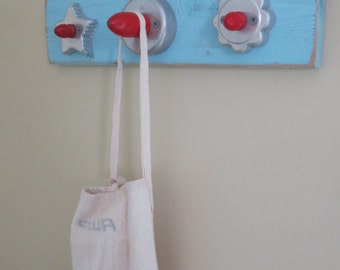 Happy Baking & Collecting!