F

or

T

he

L

ove

O

f

H

igh

T

ea

!
High tea
: A meal eaten in the late afternoon or early evening, typically consisting of a cooked dish, bread and butter, and tea.
High tea usually consists of a selection of scones, cream & jam, lovely cakes, finger sandwiches and savoury treats served with a pot of tea and/or a glass of champagne, if you please.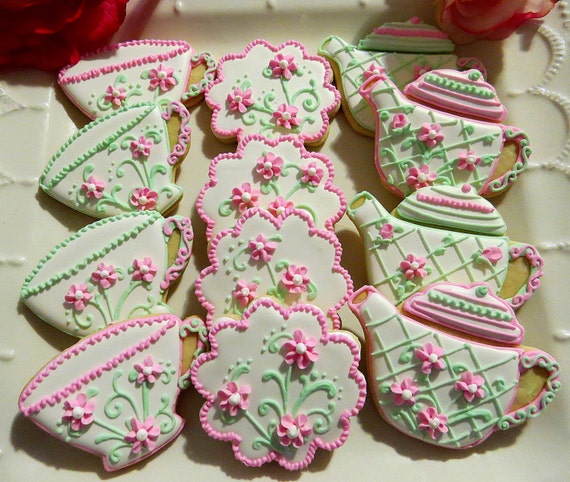 Ingredients
1
(8-ounce) package cream cheese, softened
1
medium cucumber, peeled, seeded, and finely chopped/grated
1/2 teaspoon
chopped fresh dill
20
thin wheat bread slices
Preparation
Process cream cheese and mayonnaise in a blender or food processor until smooth, stopping once to scrape down sides.
Combine cream cheese mixture, cucumber, garlic salt, and dillweed.
Spread cucumber mixture evenly onto white bread slices, and top with wheat bread. Using a 2- to 3-inch round cutter, cut sandwiches, discarding edges. Or cut crusts from bread, discarding crusts, and cut sandwiches into quarters.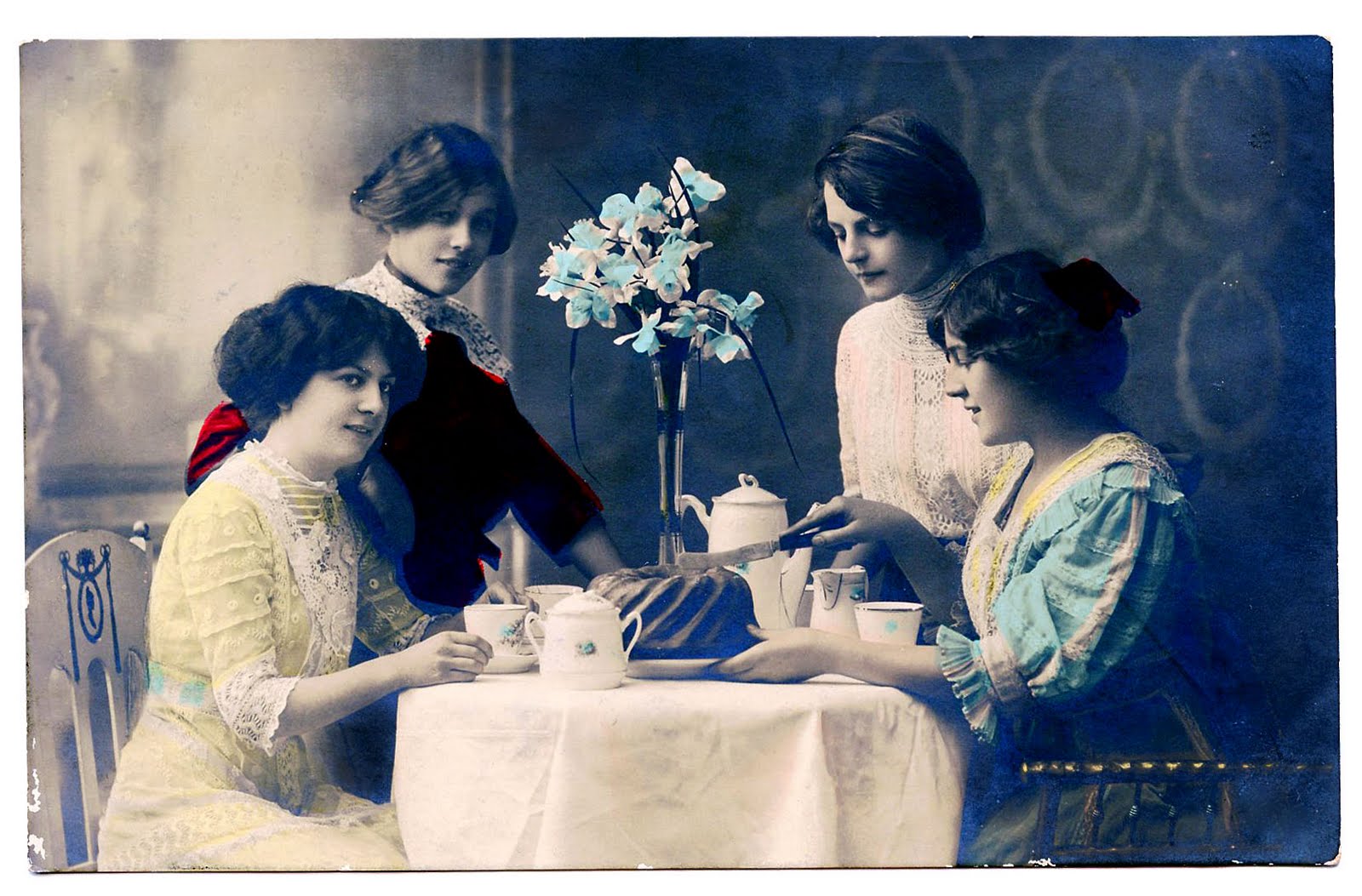 S

ocial

!
C

hildren's

T

ea

P

arty

!
G

reat

f

un

w

ith

t

he

g

irls

!
G

arden

H

igh

T

ea
!
Step 1

Sift flour and salt into a large bowl. Make a well in the centre. Pour in cream and lemonade.

Step 2

Mix with a knife until mixture comes together. Turn dough onto a lightly-floured surface. Knead gently until smooth and pliable.

Step 3

Cut scones into rounds using a scone cutter. Arrange close together on a lightly greased tray.

Step 4

Bake in a very hot oven (220°C) for 10 to 12 minutes or until golden. Serve with jam and cream.