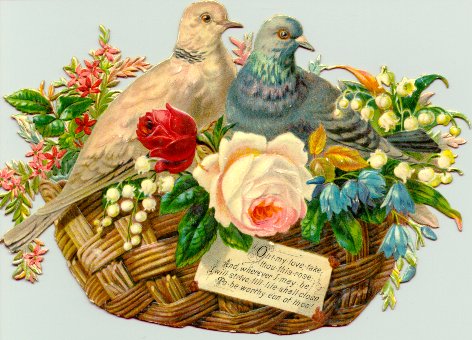 Birds are beautiful creatures. Many are gentle, sing to us and provide us with much pleasure. Be it by observing them or by being inspired by them creatively.
Based in Seoul, South Korea, OkArt is an artist passionate about birds and poetry. On her sheets, she draws portraits of young women whose head is covered by little birds.
Sometimes she creates a double exposure effect combining the model's eye with that of the bird.
Artist Mr.Finch creates amazing artworks that bring vintage style into modern life.
The creative combination of nature inspired designs with vintage fabrics turns familiar images into unique art pieces.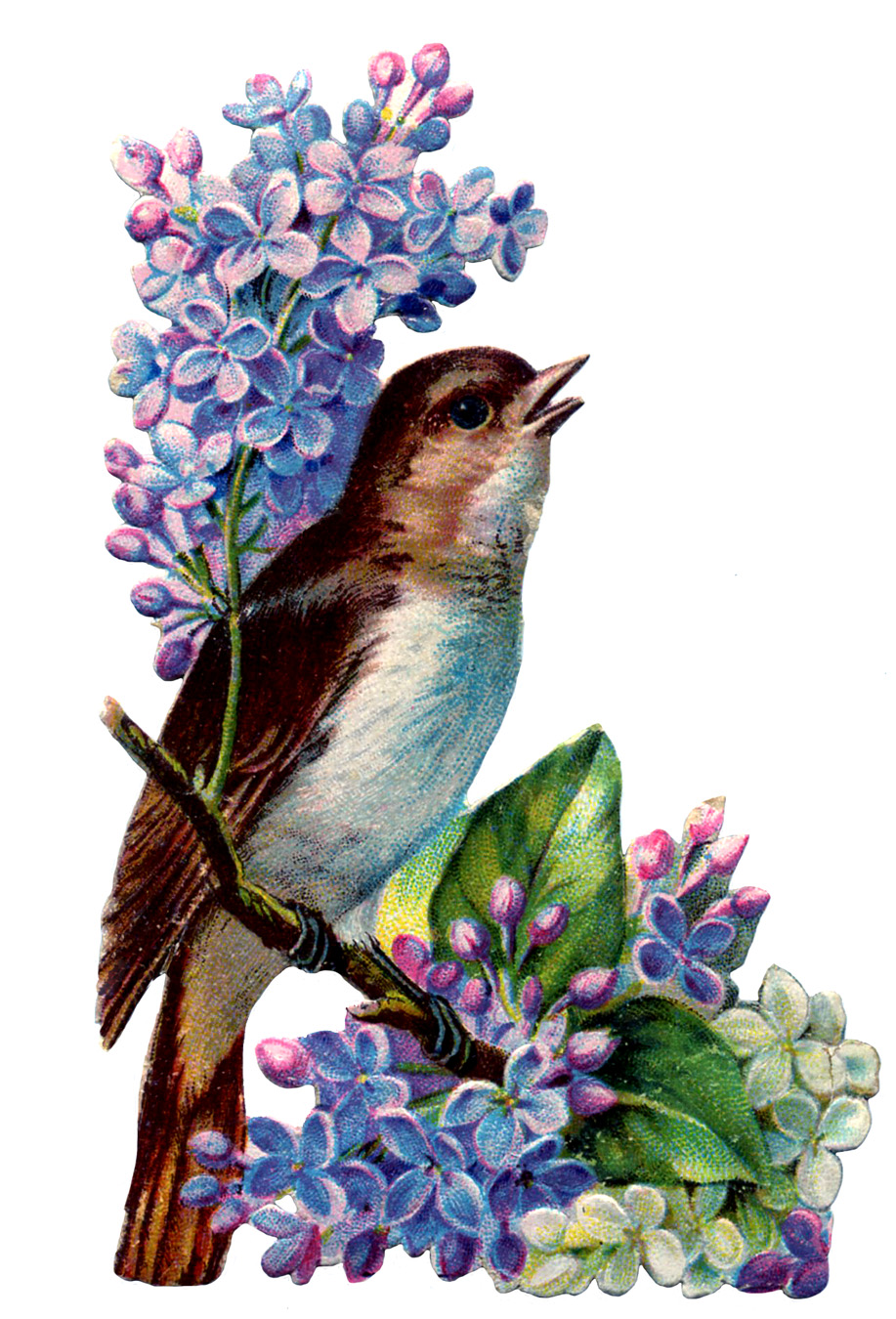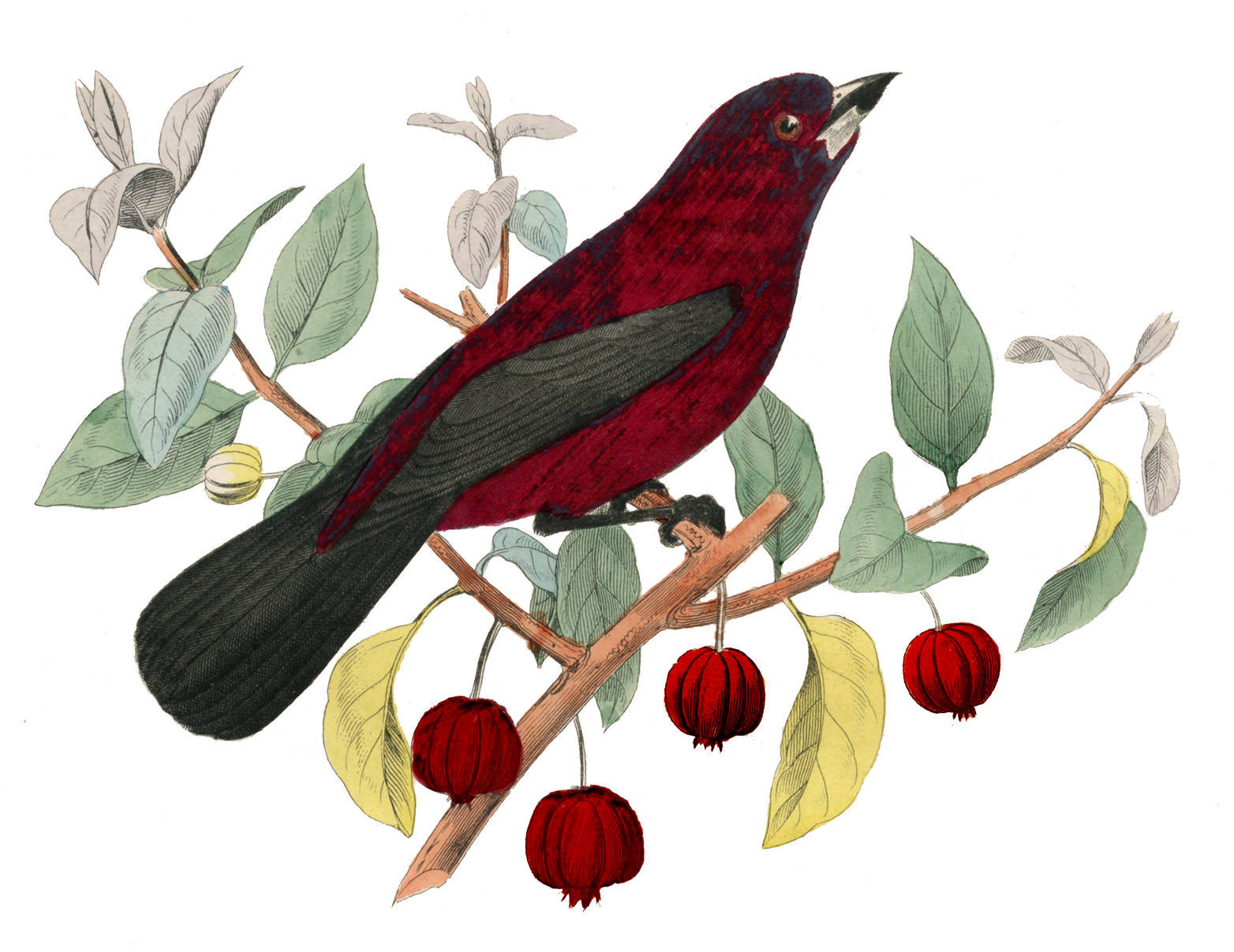 Elizabeth Gordon's Bird Children, illustrated by M. T. Ross
Bird wallpaper design
Hummingbird wallpaper by Cole & Son
The Hummingbird
Hummingbirds are among the smallest of birds, most species measuring in the 7.5–13 cm (3–5 in)range.
They are known as hummingbirds because of the humming sound created by their beating wings which flap at high frequencies audible to humans. They hover in mid-air at rapid wing-flapping rates, typically around 50 times per second, but possibly as high as 200 times per second, allowing them also to fly at speeds exceeding 54 km/h, backwards or upside down
. Hummingbirds have the highest metabolism of any homeothermic animal. To conserve energy when food is scarce, they have the ability to go into a hibernation-like state (torpor) where their metabolic rate is slowed to 1/15th of its normal rate.
Hummingbird cake
Treat yourself!
250 ml olive oil, plus extra for greasing
1 level teaspoon ground cinnamon
350 g golden caster sugar
4 medium-sized very ripe bananas
1 x 425 g tin of pineapple chunks
1 teaspoon vanilla extract
For the icing:
150 g unsalted butter, (at room temperature)
For the brittle:
50 g pecans
Preheat the oven to 180°C/350°F/gas 4. Grease and line two 23cm round cake tins. Sift the flour and cinnamon into a mixing bowl, then add the sugar and a large pinch of sea salt. Peel the bananas and mash them up with a fork in another bowl. Drain and finely chop the pineapple and add to the bananas with the oil, eggs and vanilla extract. Mix until combined, then fold into the dry mixture until smooth. Finely chop the pecans and gently fold in, then divide the batter evenly between your prepared tins. Bake for 35 to 40 minutes, or until risen, golden and the sponges spring back when touched lightly in the centre. Run a knife around the edge of the tins, then leave to cool for 10 minutes before transferring to wire racks to cool completely.

Meanwhile, to make the icing, sift the icing sugar into a free-standing electric mixer, add the butter and beat until pale and creamy. Add the cream cheese, finely grate in the zest of 1 lime and add a squeeze of juice, then beat until just smooth – it's really important not to over-mix it. Keep in the fridge until needed. To make a brittle topping, place the caster sugar and a splash of water in a non-stick frying pan on a medium heat. Shake flat and don't stir it, just swirl the pan occasionally until dissolved and lightly golden. Add the pecans and a pinch of salt, spoon around to coat, and when nicely golden, pour onto a sheet of oiled greaseproof paper to set. Once cool, smash up to a dust (you'll need about half to top the cake – save the rest for sprinkling over ice cream.

To assemble the cake, place one sponge on a cake stand and spread with half the icing. Top with the other sponge, spread over the rest of the icing, then grate over the zest of the remaining lime. Scatter over the brittle dust and decorate with a few edible flowers, such as violas, borage or herb flowers, if you feel that way inclined. With a cup of tea on the side, this will make everyone who eats it extremely happy.
Beautiful illustrations of birds on French vintage postcards